Les posteurs les plus actifs du mois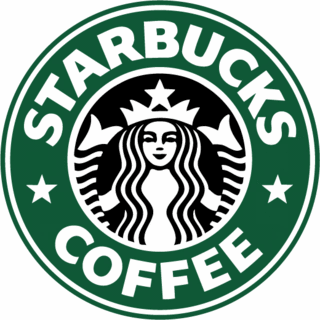 Paul McCartney Leaving Capitol Records After 40 Years - Fox News

Paul McCartney is splitting with the record company he's called home for most of the last 43 years.

Except for a brief break in the early 1980s when he skipped to Columbia Records and then back, McCartney has been with Capitol since the Beatles' first album in 1964.

But he's leaving, effective immediately, and taking his entire back catalog of solo albums with him. That's everything including bestsellers like "Band on the Run," "McCartney," "Ram," "Flowers in the Dirt," "Tug of War" and his critically acclaimed most recent album, "Chaos and Creation in the Backyard," nominated for four Grammys, including Album of the Year, in 2006.

That much is news. This much has also been reported: McCartney will be the first artist signed with Starbucks' new record label. News of the label and McCartney's potential involvement were first suggested in Sunday's New York Post.

But I can tell you exclusively: It's a done deal. It will be announced this week. McCartney will first offer just his new album to Starbucks for a fall release. The rest of the catalog he will sit on for the moment.

Capitol, I can also tell you, is not happy. They are part of the ailing EMI Records empire. EMI, like Warner Music, is suffering and could collapse at any time. This news is a terrible blow to them.

"They knew it was coming," a source says. "They did nothing for the 'Chaos' album, and they were reminded that McCartney's entire contract was ending. Look, they did nothing for the Beatles' 'Love' album this winter. It just sold on its own. Everything they do is outdated."

McCartney's exit from Capitol is interesting in many ways. Every since the Beatles joined Capitol, all their albums and all their solo albums have come from the label.

Capitol's association with the group since they broke up in 1970 has always been key. McCartney's Wings albums were with the label, as was John Lennon's "Imagine," George Harrison's "All Things Must Pass" and Ringo Starr's "Ringo!" Even Sean Lennon has released a Capitol album.

But all that may change now that McCartney has flown the coop. Starbucks has proven to be a much more effective seller of CDs and DVDs than record stores, thanks to their amazing retailing and branding.

Starbucks customers have come to regard non-coffee product merchandise as hip and attractive, while record companies have been unable to reach customers at all in recent years.
Alors là, c'est quelque chose que j'attendais, personnellement.
Par contre, euh... quitter EMI pour aller chez Starbucks... faut voir
Bon, ça intéresse personne.
Moi, je pense à un gros canular, mais bon, allez savoir.
Qui croire?
Il y a une pléiade de rumeurs qui courent actuellement.
Starbucks qui signe McCartney sur son nouveau label...
J'ai toujours entendu dire que Paul avait signé un contrat à vie avec EMI.
Et perso j'ai des doutes concernant cette histoire.

Pourquoi signer avec un nouveau label si des geants de l'industrie comme Universal ou Sony sont après vous? (toujours d'après la rumeur...).

Je preferais que Paul créer son label et s'autoproduise, il a largement le fric pour le faire, meme si c'est très risqué.
Je reviens sur le sujet...
En tout cas si la rumeur se confirme, dans le fond je suis très content que Paul quitte Capitol sachant que cette maison de disque néglige la promo de Paul depuis des anées...

Les derniers albums qui ont cartonnés aux Etats Unis étaient ceux sorties dans la période 79/83, à l'époque Paul avait signé chez Columbia (Sony) il vendait des millions d'albums à cette époque...

A propos de rumeurs, il y a aussi celle qui prétend que Paul et Ringo vont faire une tournée de petits clubs ensemble...

C'est vraiment le bordel en ce moment, on aimerait des annonces officielles pour changer...
Attendez, Paul il a bien une maison de disque, MPL, alors ça sert à quoi? C'est pas la même chose que ce que font EMI, Capitol et tout le reste?
MPL est une société d'édition musicale, qui gère les droits de milliers de chansons.
Ok donc si je comprends bien MPL ne vend pas de disques contrairement à EMI par exemple?
Exact
D'ailleurs, un truc au passage, Rock With US, le dernier DVD de Paul, n'a sur sa pochette aucune mention de Capitol ou de EMI (normal, me direz vous, il est publié chez Warner).
Un signe ?
Thank you for contacting Starbucks Coffee Company.

Starbucks and Concord Music Group announced today the formation of a new record label, Hear Music, which will forge relationships directly with artists and distribute recordings at Starbucks locations as well as through traditional music channels. The new company will build upon the success Starbucks and Concord have experienced with previous releases, including Ray Charles' "Genius Loves Company" and Sergio Mendes' "Timeless." This agreement gives Hear Music a greater hand in developing music that fits within the profile of the Starbucks Experience.

Starbucks Entertainment and Concord Music Group's past collaborations include Ray Charles' "Genius Loves Company," which to date has sold more than 5.5 million copies worldwide and won an unsurpassed eight GRAMMY® Awards including Album of the Year. In addition, Sergio Mendes' "Timeless" won a Latin GRAMMY® Award for Best Brazilian Contemporary Pop Album of the Year and to date is on its way to selling a million copies worldwide.

The Hear Music brand, which has been used on Starbucks proprietary compilation CDs since 1999, is recognized throughout the entertainment industry for its groundbreaking marketing and merchandising of music for both established artists and rising stars. Now with the new Hear Music label, Starbucks further solidifies the creative partnership with Concord in order to carry the Starbucks musical experience to all other music channels.

This new Hear Music label has evolved from a natural partnership between two innovative companies rooted in quality, authenticity, relevance, and passion. The label will develop emerging artists with inspired vision and extraordinary talent and will also be a home for established artists with timeless resonance, providing them an extraordinary platform for reaching music fans. Hear Music advocates creative control for artists and encourages musicians to stretch and take risks which the new label believes will result in compelling music choices for consumers.

The company will be based in Los Angeles, California. Ken Lombard, president Starbucks Entertainment, will serve as chief manager of the new venture and will report directly to the management committee. He will work closely with Glen Barros, President of Concord Music Group, on the day-to-day activities of the venture. Concord Music Group will serve as a creative partner and will work collaboratively with Starbucks on promotion, distribution and marketing for Hear Music outside of Starbucks.

With more than 13,000 locations in 39 countries and more than 44 million customer visits per week, Starbucks offers a unique set of assets. Starbucks distinctive customer loyalty and trusted curatorial voice has had a significant impact on the music marketplace. Along with the Starbucks retail footprint, Concord Music Group's exemplary label platform will ensure broader global presence for all Hear Music artists.

Thank you for contacting Starbucks. If you have any further questions or concerns, please email us at

www.starbucks.com/customer

or call (800)-235-2883 to speak with a customer relations representative.
J'avais envoyé un mail à Starbucks, ils m'en renvoyé ce copier-coller, qui confirme néanmoins l'évolution de Starbucks dans la musique, et donc une partie de la rumeur.

---
Permission de ce forum:
Vous
ne pouvez pas
répondre aux sujets dans ce forum