Les posteurs les plus actifs du mois

Elton vient de feter son 60ème anniversaire en compagnie d'une pléiade de stars et autres stars du moment...
On en retiendra surtout une: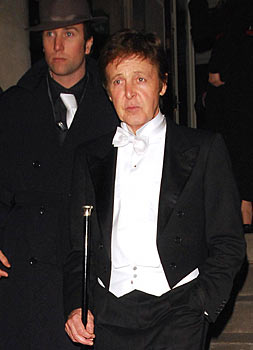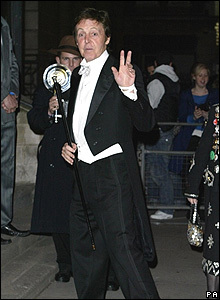 Dernière édition par le Jeu 15 Mar - 9:51, édité 1 fois
Certains diront qu'il s'est déguisé, comme les autres invités.
D'autres, les mauvaises langues, diront que bon...
Il fait très classe je trouve
Ca lui va super bien !!!!!
Le "Daily Mail" nous apprend que:
Sir Paul McCartney, in white tie and tails, took to the dancefloor with a succession of women and gave every impression of having the time of his life.

Sir Paul, 64, flung a series of dance partners around with apparent abandon.

A fellow reveller said: "With the swing band playing, he hardly stepped off the dancefloor all night.

"He was never alone and had different women clamouring to dance with him. He was in great spirits and it all added up to a fantastic evening.

c'est clair !il est trop claase !
y avait aussi Stella
Paul, vraiment de plus en plus proches de la famille

---
Permission de ce forum:
Vous
ne pouvez pas
répondre aux sujets dans ce forum